PLACE(D)
15 Jul 2018
Place / Light & Shadow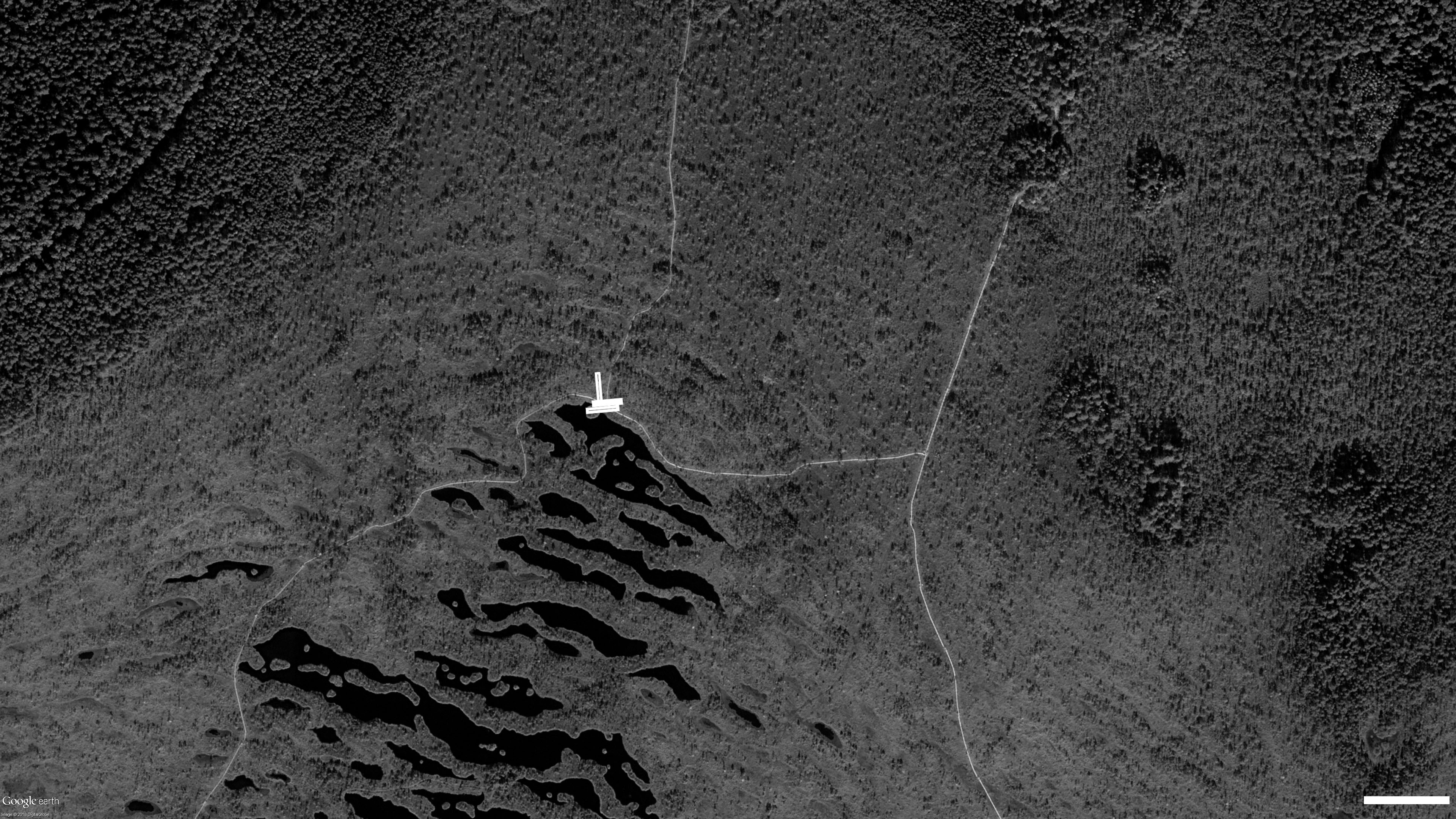 site plan
project plan
n/s section
e/w section
wall detail - axonometric
boardwalk concept
Kemeri National Park
Kemeri, Latvia
BeeBreeders Competition (2018) (non-finalist)


PLACE(D) challenges the convention and limitations of a traditional observation tower. The word observation, to observe - is suggestive of view, however, does not distinguish against the possibility of observation through listening, touching, feeling or tasting. The word tower, to climb - is suggestive of a movement skyward, charged with historical underpinnings of reaching a higher point to observe below. The two words together embrace a visual dominance in the experience of a space. PLACE(D) serves as a title to challenge the perceptual variables of Kemeri National Park, to consider how a set of spaces, a place, might reach to the ground, the sky, and the horizon.

Located along the west point of the short boardwalk (site B) in Kemeri National Park, PLACE(D) establishes a space for all visitors to be grounded in the nature of the place. A long and subtle ramp ascends North, allowing a slow removal from the ground and into the main volume of the structure. Two large walls begin to limit view and heighten the senses of sound and smell. The occupant enters the space for ground, a place to understand the complex compositions which hold the park. Moving East, the space for sky pulls the atmosphere into the project creating a framed view of the immense infinite. A space for horizon binds the two experiences into a fine line, composed of stunted and bordering trees.

Understanding the composition of place, the occupant moves further upward along a ramp on the south facade, unfolding in front of them is a synthesis of the previous experiences as a full panoramic view of Kemeri National Park.


_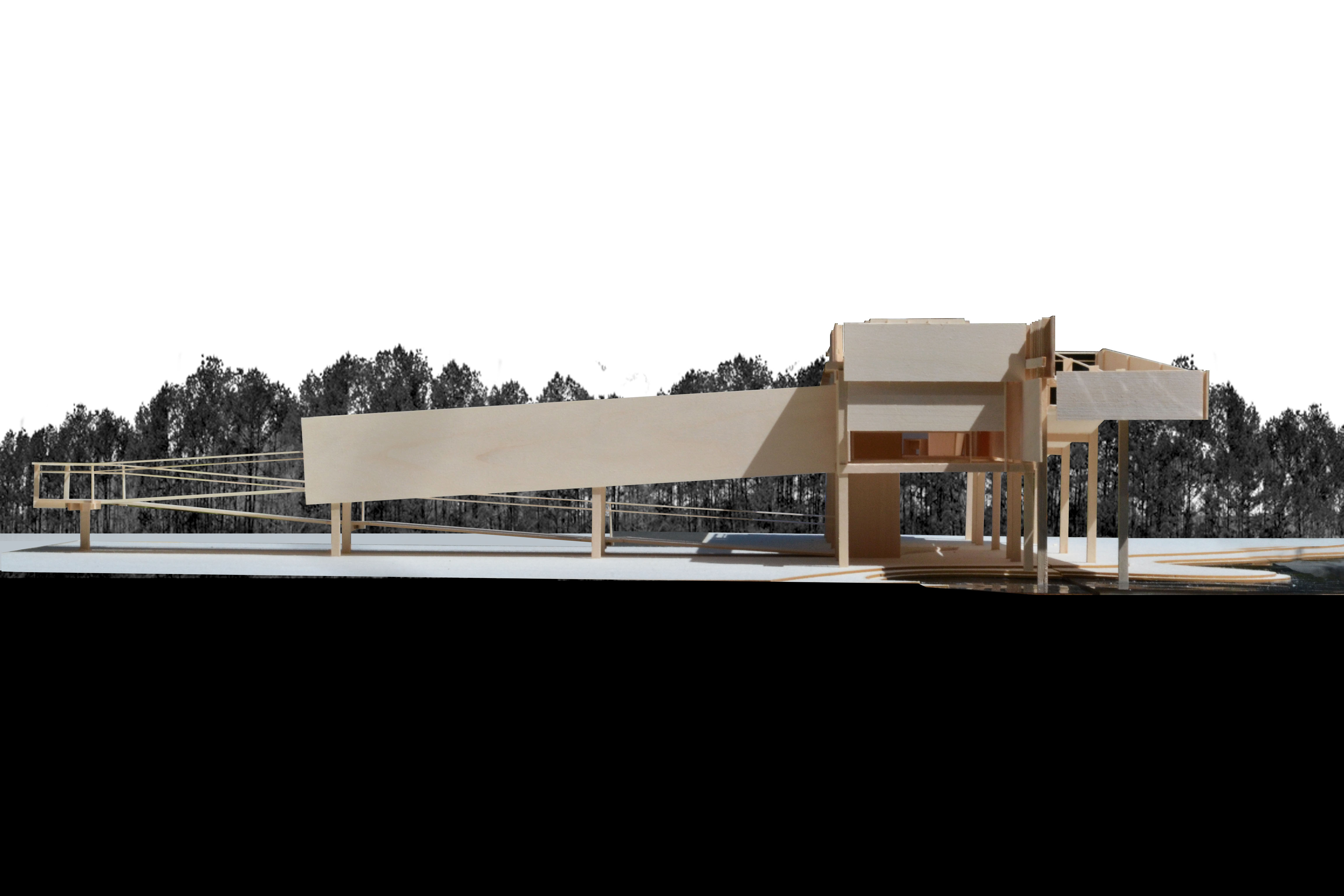 _________
back